Resource Room Demo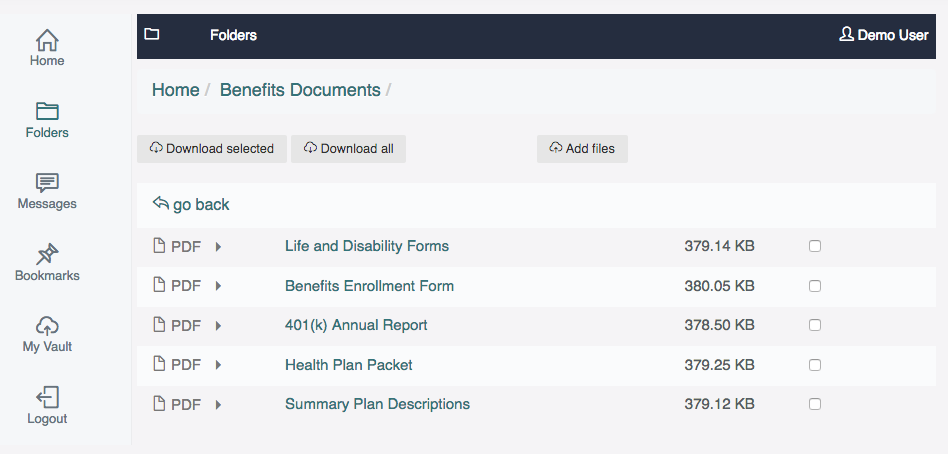 The Documents List will display all the documents in the selected Folder that the user has privileges to access.
A click on the document name will download it (and/or open it for viewing, depending on the User's browser).
The Add Files button at the top will appear only to Users who have privileges to upload documents to the Resource Room.