Resource Room Demo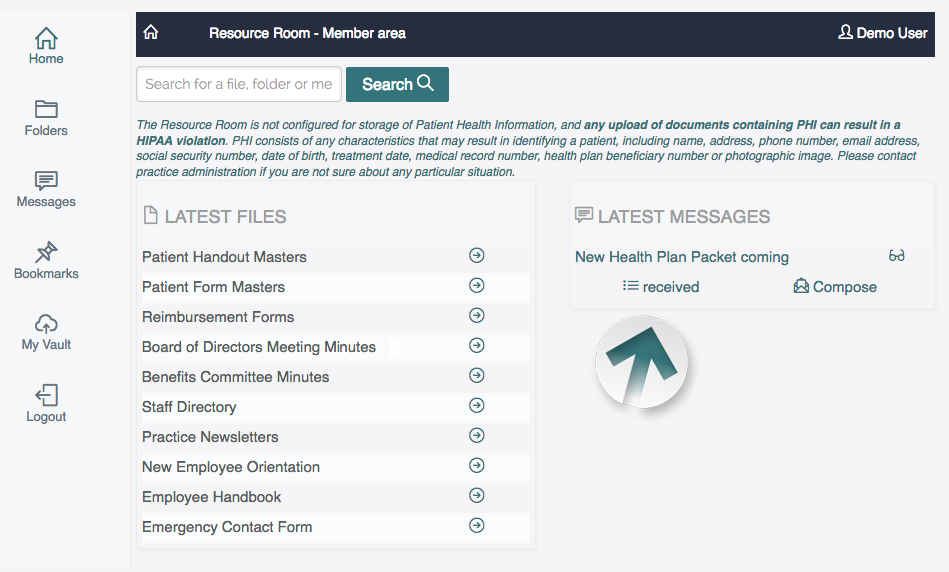 The Latest Message area of the Home Page displays the most recent Messages that were sent by the Administrator (only those Messages that the User was intended as a recipient to will appear).
A complete listing of such Messages may be viewed by clicking the Received icon in this area (or the Messages icon in the toolbar at left).
A new Message to the Administrator may be composed by clicking on the Compose icon.