Resource Room Demo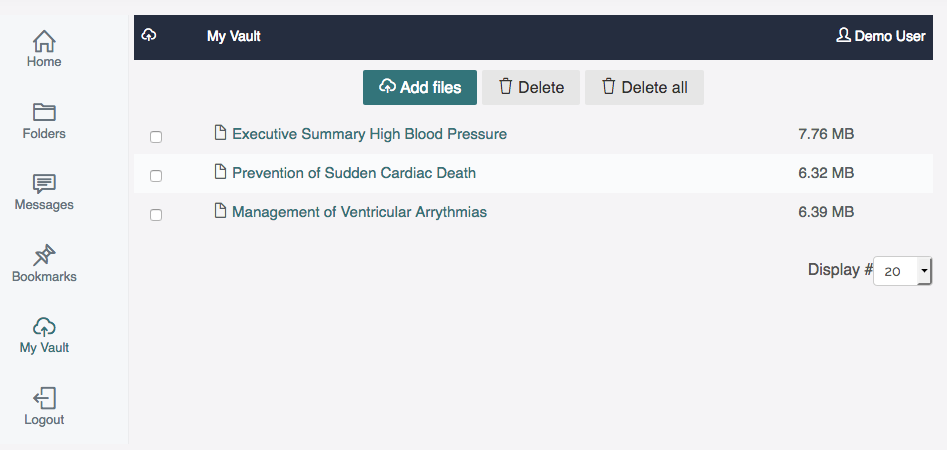 The My Vault window will display all the documents that the User has added to their Vault.
A click on any document title will open it for viewing/downloading.
Only the User and the Administrator can view these documents.
Vault documents may be deleted by selecting the checkbox at the left of the title and clicking the Delete button at the top.