Resource Room Demo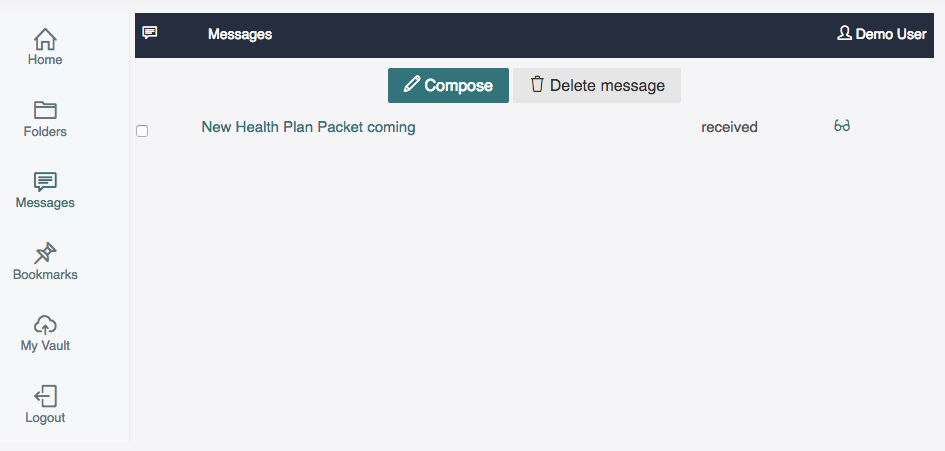 The Messages icon will open a window displaying all Administrator messages that the User has received so far.
Messages may be deleted by selecting the checkbox to the left of the title and clicking the Delete Message button.
The desired Mesage may be opened by clicking the name.